We slept through our alarm this morning but still managed to make our goal for the day. The terrain is getting easier…
More ridge walking through the Siskiyou Mountains today. The morning was hot and a little humid and even the easy climb we faced left us dripping with sweat. We crossed networks of forest roads and saw more vehicle traffic than we're used to. Maybe this is hunting season up here? We passed by one camp where the people looked like they were getting ready to go bowhunting. We heard cowbells as we hiked the last few miles to our lunch spot and saw evidence of them everywhere. The water source we ate at was trampled and mucky. This was too bad, because the reason we stopped here was that the next few sources were listed on our maps as cow-contaminated. I don't understand why ranchers aren't required to take steps to protect water sources from their livestock. This is a big part of why we filter every source we drink from.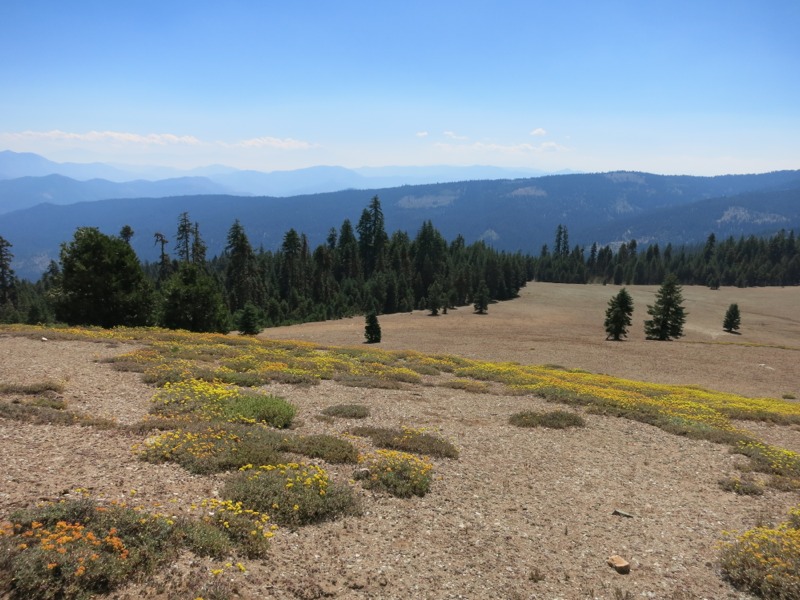 After lunch we continued on through a few torn up areas that looked as though they had been logged. It was a shock to come from shady forest into the exposed, debris-filled expanses. We'll see more of this as we head north – especially in Washington. We started our big climb for the day, but good shade and full bellies made it easy going. We hiked up and around, turned a corner…and saw the sign welcoming us to Oregon! We celebrated with sodas (cold, even, after soaking them in the stream at lunch) and snacks. After taking the requisite victory pictures and signing the trail register, we left California and nearly two-thirds of the trail behind as we hiked into Oregon.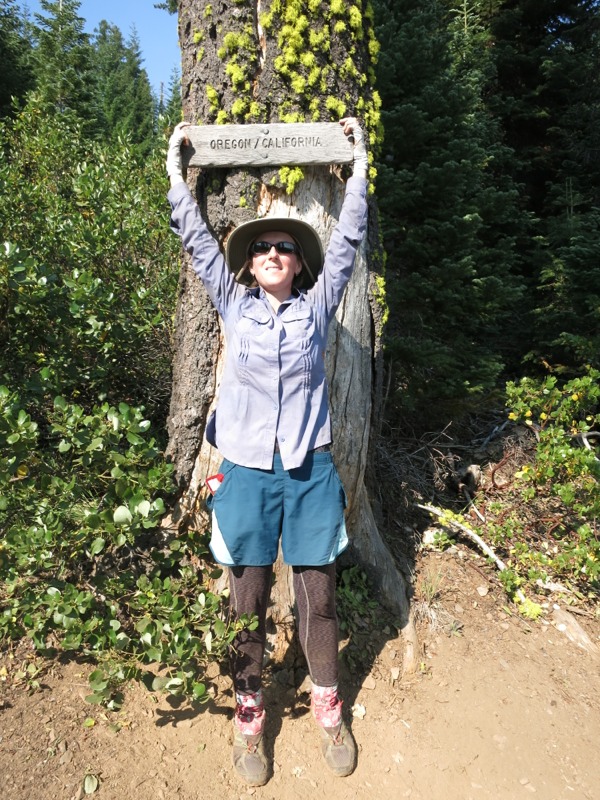 Our first impression of the state was of windy, lonely, wide-open spaces as we finished up our climb. We left tree cover behind us as we hiked up an increasingly exposed ridge. To our west were open, rolling hills. We could see the bare slash of a forest road as it stretched across them. To our east was a sea of trees across a wide valley. We stopped for water at Sheep Camp Spring, 5 miles short of our intended campsite but the next few sources were small seasonal creeks and we couldn't count on them flowing. This spring had a better flow than we've seen from any source in the last few days.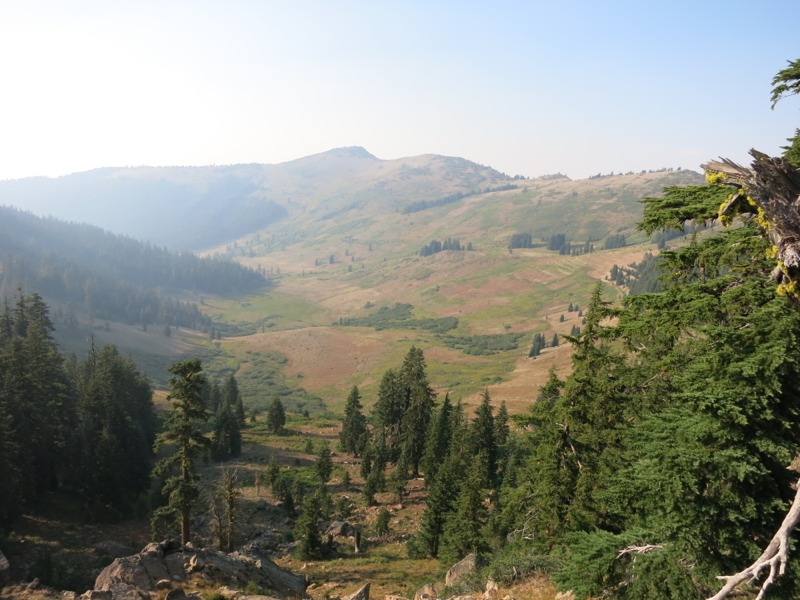 The last 5 miles were partially uphill – tough with the dead weight of the water and the fatigue of a long day. We took it slowly and reached the top of the ridge as the sun was setting. A few miles more brought us to a flat, open expanse where we were able to pick a level spot to camp. It was a nice change from last night. Tomorrow will be a little shorter. We have fewer than 20 miles to reach our next resupply spot – Callahan's resort, outside of Ashland. They serve hikers an AYCE spaghetti dinner that has been occupying a lot of our thoughts today. That, showers, laundry, and breakfast the following day will all be incentive to move quickly tomorrow.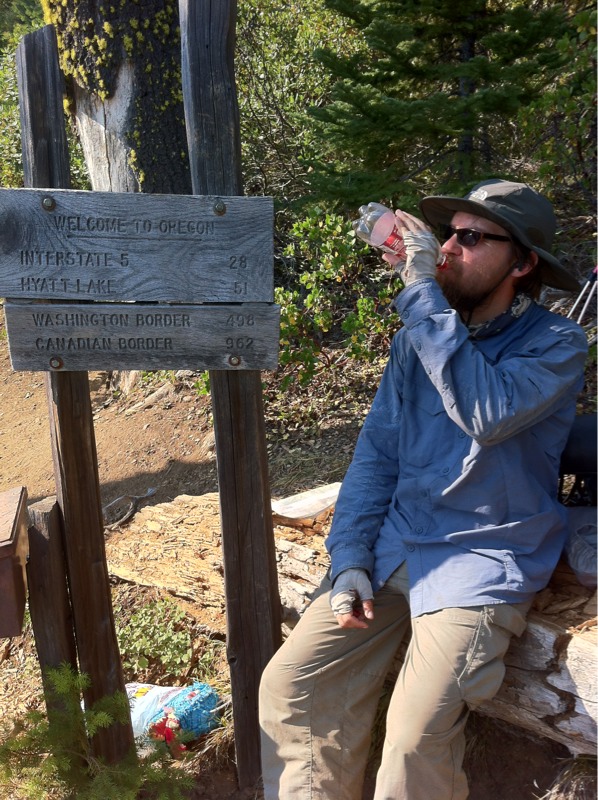 – Posted from the PCT
Location:Pct mile 1708