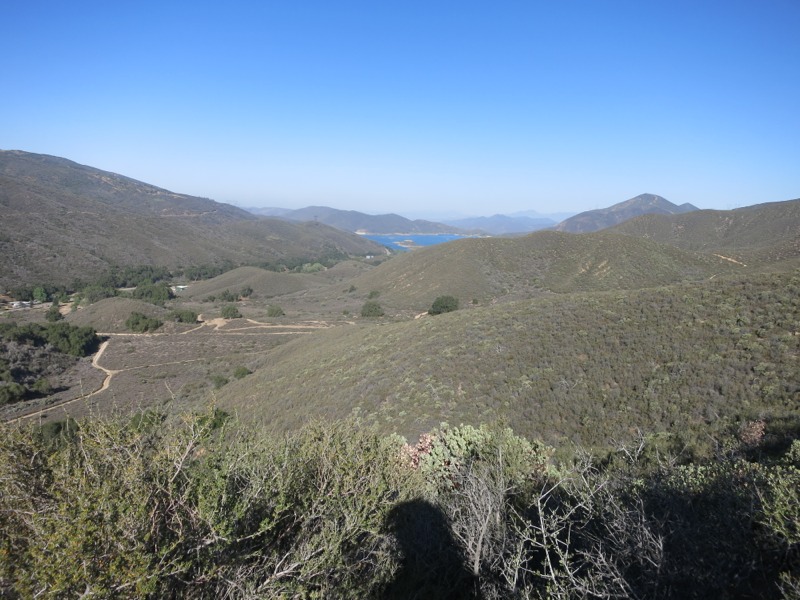 Despite our late night, we forced ourselves up without sleeping in. We were worried that the day would be hot. Even though we seemed to be in the desert we had condensation on our bags. We ate a quick breakfast – perfect time to try out a caffeinated Clif bar – and admired the tall ridge we'd climbed in the darkness last night.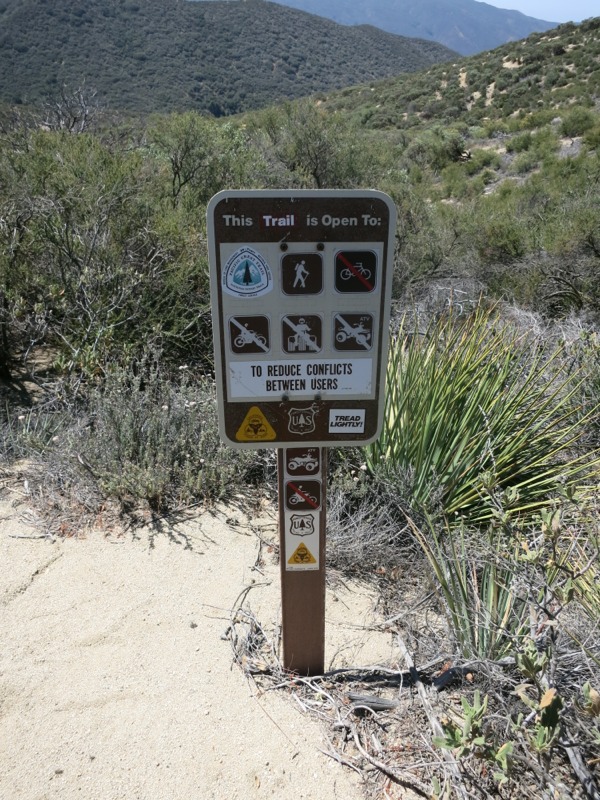 We set out with 14 miles and a large climb between us and town. The weather was cooler than we expected and stayed breezy all day. We were carrying a crazy amount of water and turned out not to need it. Still, had we relied on the water caches along our way we would have been in trouble since they were all dry. All the weight will be good training for the next few days as water gets more and more scarce.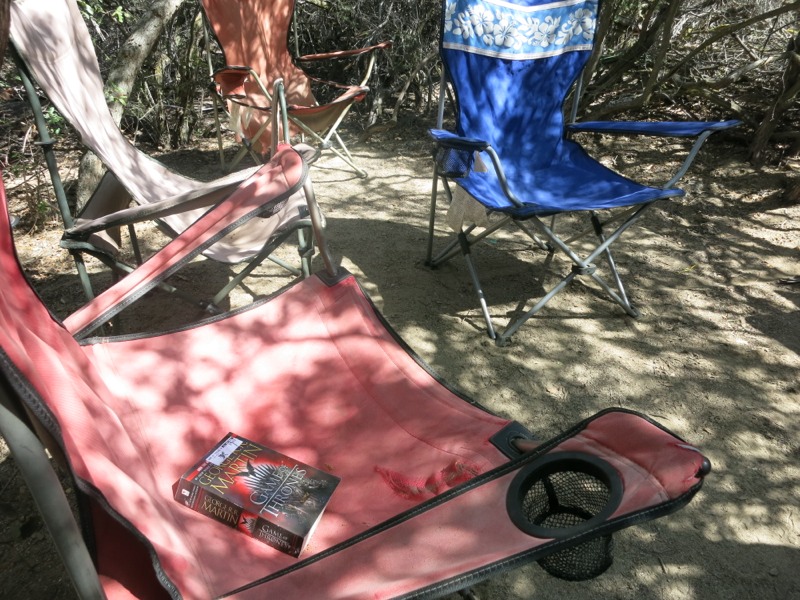 A few miles up the trail we caught sight of a tempting-looking reservoir. Maybe this lake had been the source of the dew on our bags this morning. We climbed gradually, passing the welcoming Oasis cache (stocked by the Andersons) and declining to pick up one of the official "pct 2013" lead weights. Even though we didn't have far to go, our feet were sore by the time we headed down to the highway and the ranger station there. Mojave and the new shoes waiting there can't come soon enough.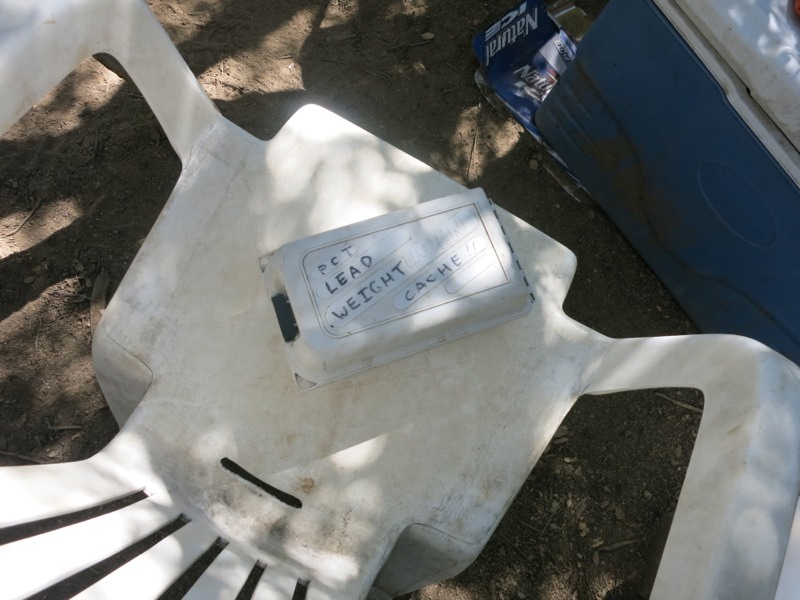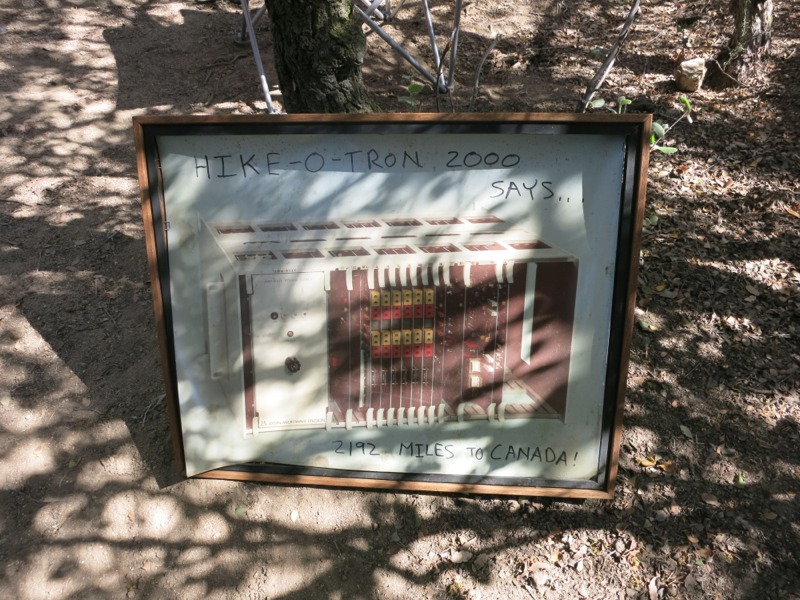 We took a short rest at the ranger station, then started waking to Casa De Luna where the Andersons host many hikers every night. Just as we started walking down the road a van came by to drop some hikers off at the trail. They pulled into the parking lot and we met Terri Anderson just like that.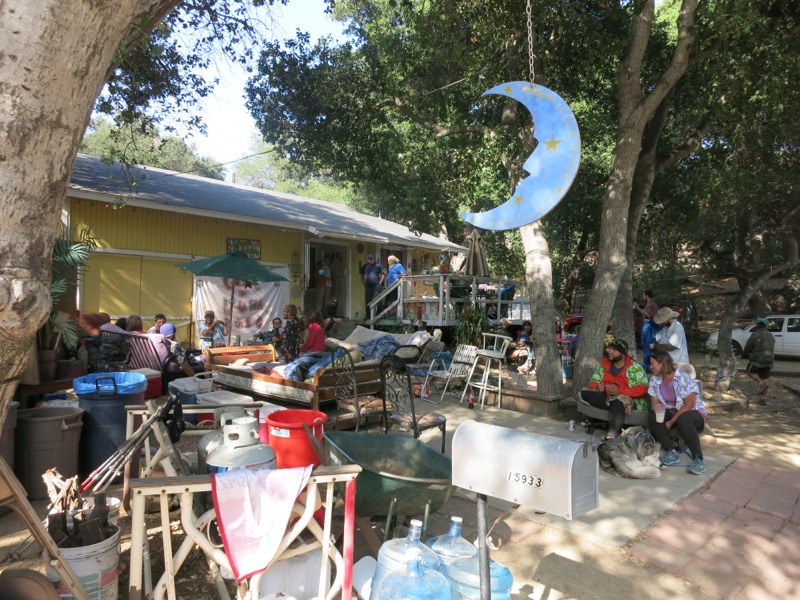 Casa De Luna is also known on the trail as "Hippie Daycare" and this was a pretty accurate description. Every new hiker to roll in gets a round of applause from the ever-present crowd milling around in the front yard. We were told to find a campsite in the huge manzanita forest out back and then to get our requisite Hawaiian shirts. We lounged an read for the rest of the afternoon until dinner was served – the famous taco salad. It was everything we'd been hoping for. We turned in early and actually managed to find our way back to our stuff through the maze of manzanita. Tomorrow we'll tackle the tough question of when exactly to leave and get back to business.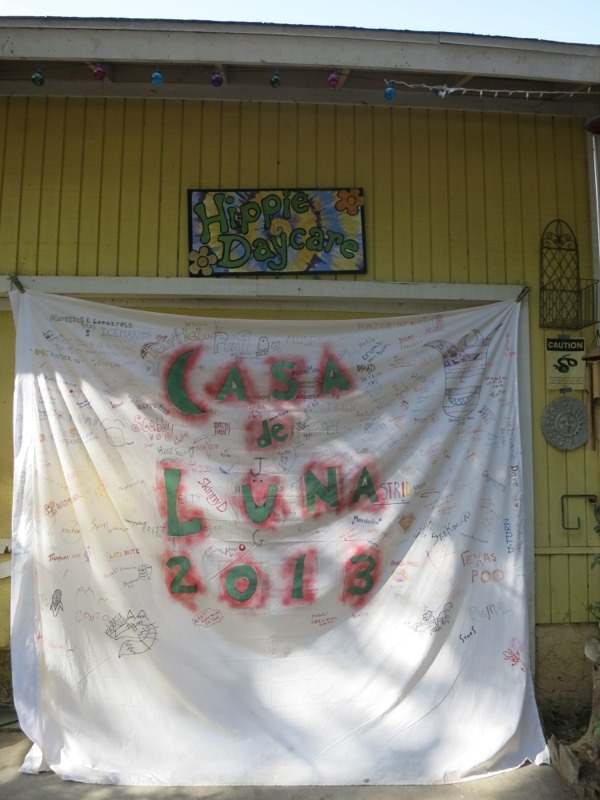 – Posted from the PCT
Location:Pct mile 478