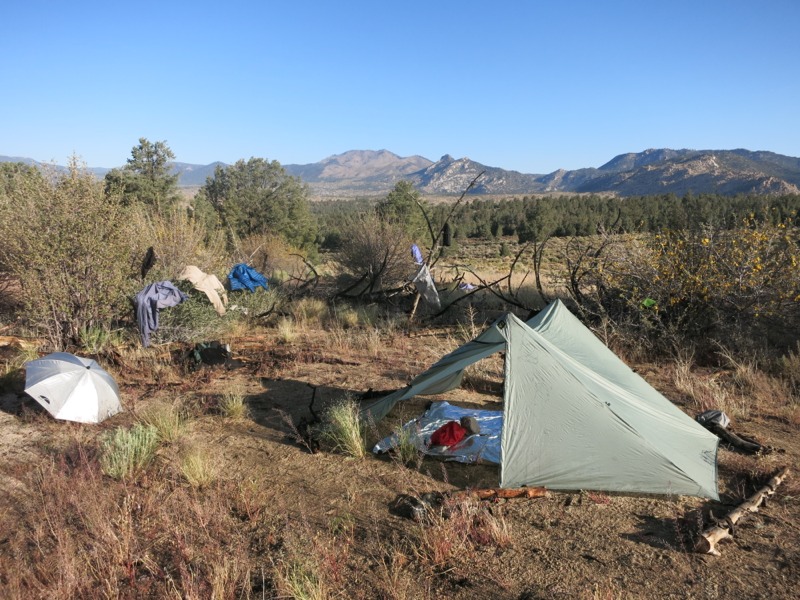 It took us a long time to get going this morning. Everything was damp after the storm and the wet night. We waited until the sun rose above the eastern ridge and started to warm everything up. As it was our bags and clothes were still damp when we finally hit the trail .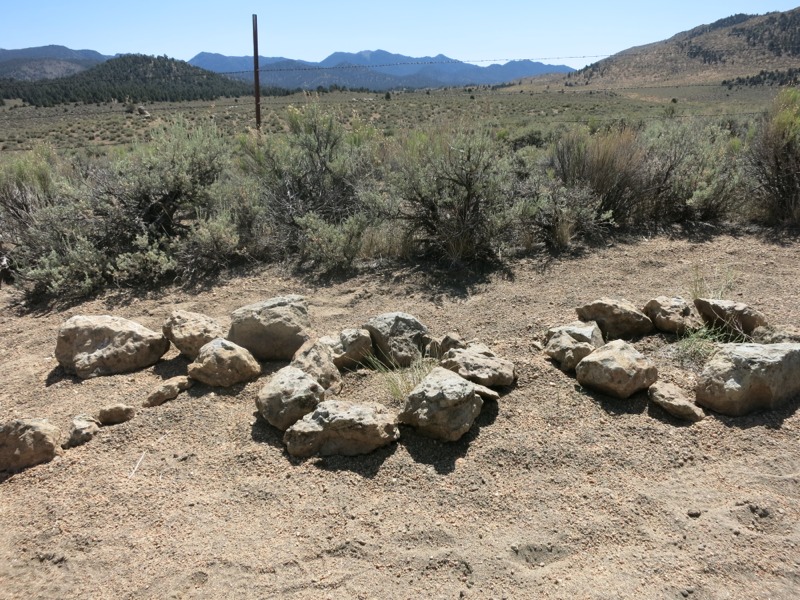 The worst was the wet shoes. I've finally given in to the idea of buying a pair of cheap low gaiters like many hikers wear to keep rocks and other debris out of my shoes. This didn't use to bother me in Southern California but it's starting to get irritating in this gravelly section. When the rain hit yesterday and soaked our shoes, all the debris in them turned to concrete and was impossible to clean out until it dried. Since our feet are likely to be wet from stream crossings in this section gaiters sound like a good idea.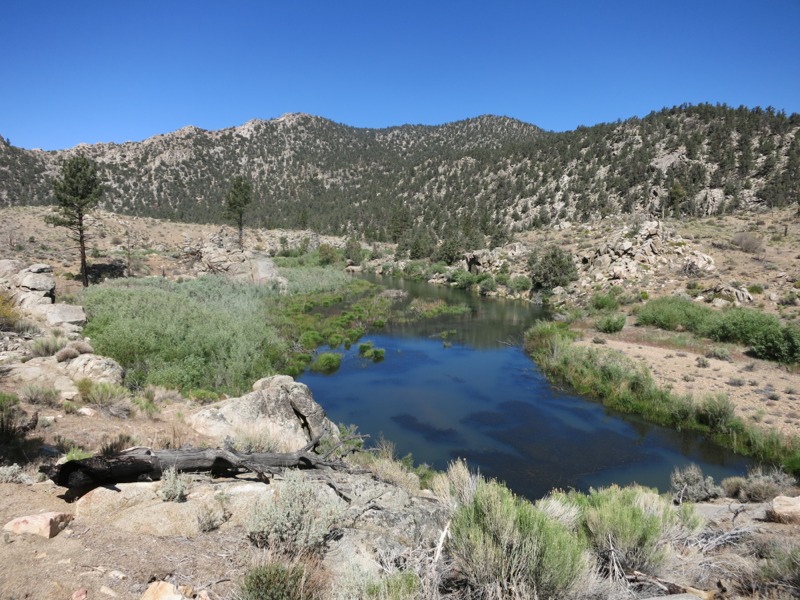 The last few miles to Kennedy Meadows ran to the river and then alongside it for a while as it crested over a few ridges. The river was impressive – surrounded by green and full of trout – but the lure of town was too much for us to linger for long. After peeling away from the water the trail crossed a some low, scrubby plains before reaching the last paved roads it'll cross for a few hundred miles. The hike was exposed and the weather was still hot, so we were glad for our umbrellas.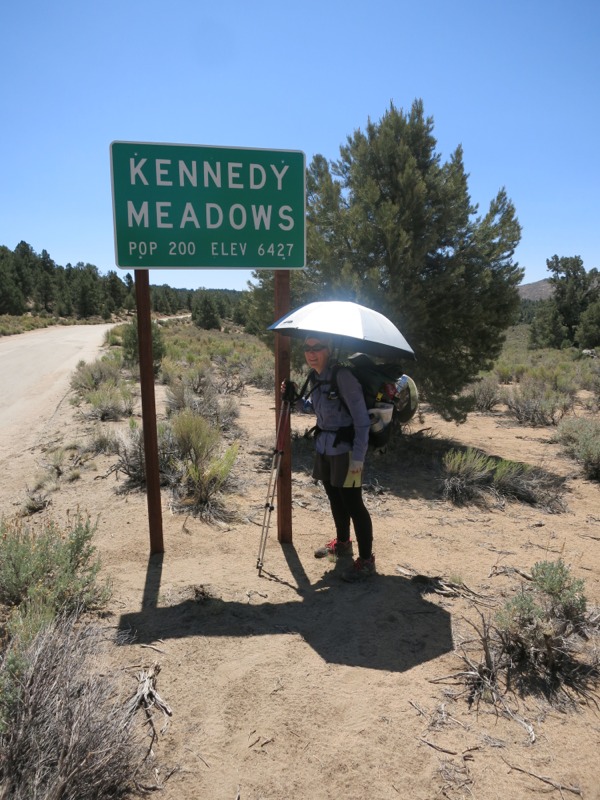 After a short roadwalk into town we settled right into relaxing with no trouble. The general store was the main hub of activity where hikers got their packages, bought snacks/lunch/beer, did laundry, showered and generally lounged. We grabbed a real hiker lunch without even thinking about it – a double cheeseburger each chased with half a pint of ice cream. It wasn't even a struggle to finish everything. We'll have to relearn moderation after we finish this hike.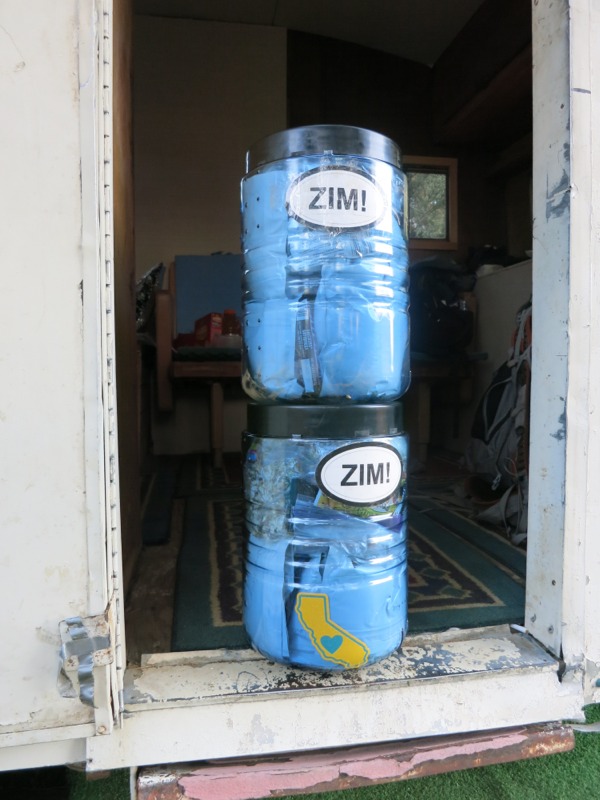 Later we picked up all the packages we had waiting for us and began sorting through food and gear for the next section. We won't be carrying our ice axes or our umbrellas so we'll ship them back home. We got our bear canisters and began the process of learning how to fit 7 days of food into them…but first we had to learn how to open them. Tomorrow we'll take another day off here, maybe followed by a third. We'll need to try to get my headlamp back before leaving since the herd of hikers tends to stretch out a little from here on out.
Lots of hikers we know are here since this tends to be a bottleneck. We saw the Huskies and the Germans for the first time since Mojave and it was fun to hang out with them again.
– Posted from the PCT

Location:Pct mile 702