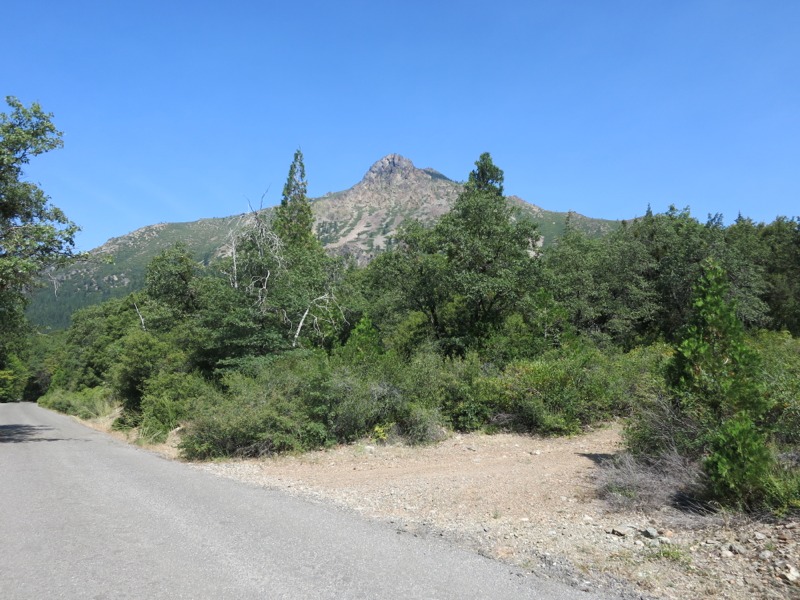 Town day today! Since we only had 5 miles to hike we slept in a little before cramming all our gear into our bags and setting off up the trail. As we were packing up we were delighted to see fellow Minnesotan Mr. Green coming down the trail. At this point we had sort of assumed that all the time we took off in the Sierras meant that other hikers we'd met were way ahead of us, but apparently others took a lot of time off in Tahoe. After chatting for a bit he headed off to hit the post office before it closed and we finished packing. We continued to hike up the creek canyon for a few miles before crossing Wild Plum Road. We turned west here to take an alternate route into town. It was the same length as the PCT route, but this dropped us closer to downtown than the actual trail.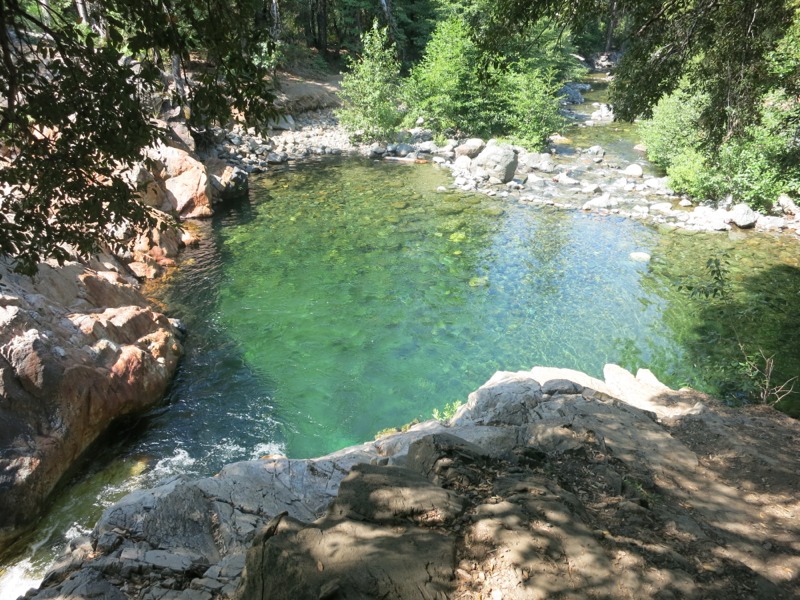 The road was mostly unshaded and the sun was already intense, even this early. We passed a packed forest service campground and envied all the people starting their day by sitting around their fires with a cup of coffee. Backpacking is wonderful and definitely has its advantages but car camping with my family, with all our luxuries at arm's length, is something we miss. As we left the campground we crossed over the very inviting-looking Haypress Creek. A little further down the road we passed an incredible swimming hole formed by the same creek, a waterfall and a small rock dam. The water was a little cold for my tastes – for a Minnesotan I'm pretty wimpy about cold water. We thought about stopping but town, cold drinks, and snacks were just another mile or two away.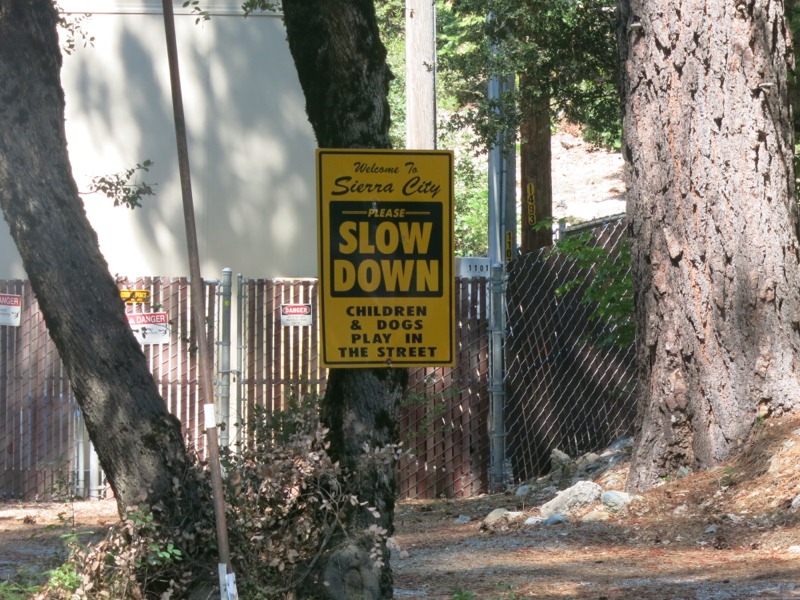 A half hour later we were strolling down Main Street to the Red Moose Inn, a hiker-friendly place where we dropped our packs. We picked up our resupply package up the street at the general store and came back to rent a room at the inn. Showers, laundry, snacking and all the other blissful town chores followed. Margaret, one of the owners of the inn, even offered to patch up the back of my shirt! I've worn a giant hole where my pack rubs against my spine. I patched it already back in Agua Dulce but it has spread. There's no mistaking me for a hiker, unless it's for a homeless person, which is a fine line we all walk by this point in the trail. Hikers tend to have a foam sleeping pad strapped to them somewhere – otherwise it can be hard to tell.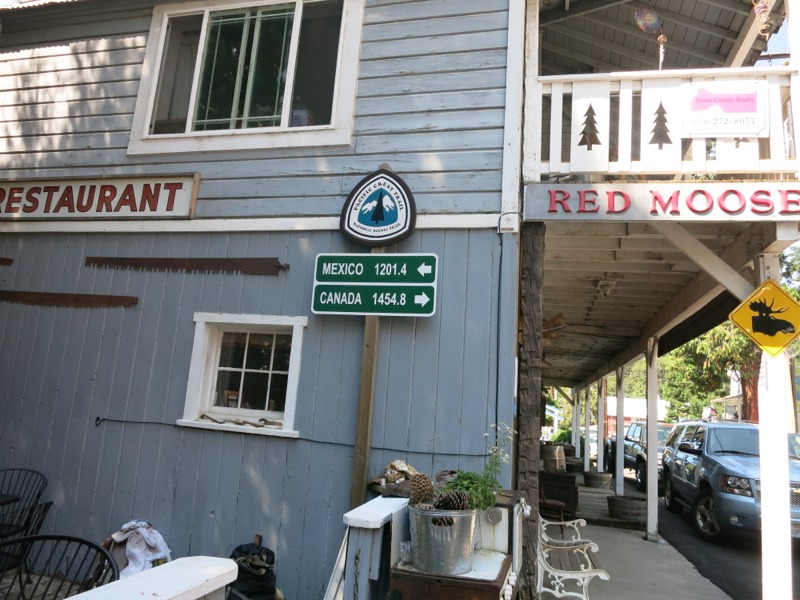 All you can eat ribs for dinner tonight!
– Posted from the PCT

Location:Pct mile 1197