There haven't been any updates in awhile because we've been out of 3G range and haven't had any good WiFi options lately.
We are finally in the mountains, after 700 miles in the desert!  We've spent a couple days in Kennedy Meadows resting up.  Tomorrow, Saturday, we'll climb about 2000 feet.  It should be a hot one.  We are really looking forward to the cooler mountain weather, which we should start to see in a few days.
We spent an extra day in Kennedy Meadows in order to wait for Jen's headlamp.  We lost it on the trail, but heard through the grapevine that the hiker Doodles may have found it.  Doodles arrived in KM today, and sure enough, she had Jen's headlamp!  We were so relieved!  Thank you, Doodles!
In the next section of the trip, we have to be careful of bears, so we each have a bear canister in which to put our food.  They add a lot of weight to our pack, but it's worth it to have the protection.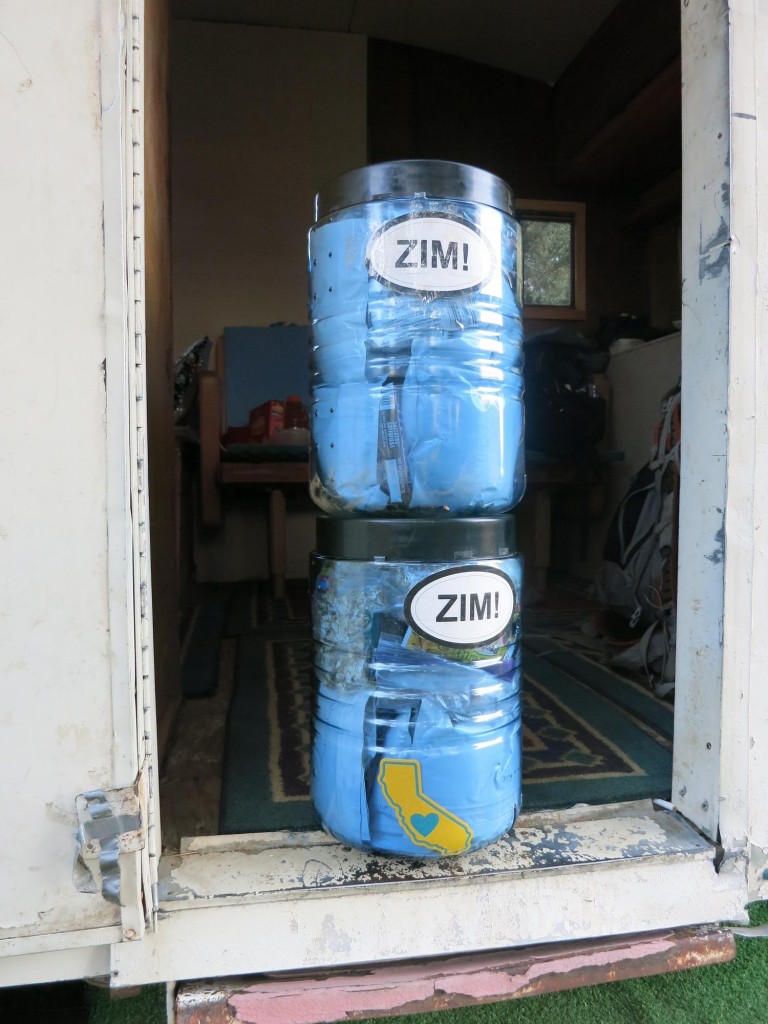 Jen has more updates in the queue, but until we get better service, you'll just have to wait to hear how we got here.  She has a really good picture of the hailstorm we ran into – on her birthday, of all days.